Innovate the development model and strengthen precise investment promotion. Located in the core area of Beijing CBD, CP Center is under the guidance of the forward-looking "Great Health + Great Future" business ecological model and the macro thinking of "changing lanes and overtaking". The commercial complex will embrace honored tenants-Xuanzhu Biopharm and Luxottica soon!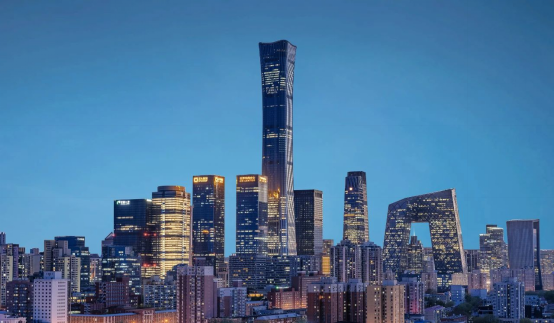 Xuanzhu Biopharm is an innovative biopharmaceutical company rooted in China with a global perspective, focusing on tumors, metabolic diseases, infections and other fields. It has a layout of the entire industry chain from drug discovery, pre-clinical research, clinical development, and production and sales.
Luxottica is a global leader in the design, manufacturing and distribution of fashion, luxury goods and sports glasses. One of Luxottica Group's competitive advantages is the vertically integrated business model established over the years, covering the entire value chain: design, product development, manufacturing, and logistics And distribution. Luxottica Group produces and sells brands such as RAY-BAN, OAKLEY, CHANEL, PRADA, BVLGARI, BURBERRY and many other top international brands.
Nowadays, the tenants of CP Center's office buildings mainly cover the three major fields of "Great Health"; "Great Future" and professional services. In addition to Xuanzhu Biopharm, some iconic companies representing the "Great Health" industries have already settled into the CP Center, including Sino Biopharmaceutical Limited, a comprehensive and group-oriented pharmaceutical company, Roche Pharmaceuticals, a world-leading biotechnology company, and Bionorica, a world-class botanical manufacturer.
The tenants of the "Great Future" industry resonate with the development direction of China's new infrastructure construction. Companies that have settled in include IBM, the world's top 500 company, China's leading neutral third-party data center operator and service provider GDS, global intelligent data analysis and decision-making leader GfK, the "unicorn" of operation and maintenance safety management Qizhi Technology, etc. These outstanding enterprises and talents have accelerated the formation of a gathering effect.
In addition, CP Center has also attracted a number of leading professional service companies, such as Zhong Lun Law Firm and Yingke Law Firm. This may enhance the brand effect of the service industry and achieve an ecological closed loop.
CP Center is located in a prime location in the core area of ​​Beijing CBD. It consists of two 238-meter-high twin towers, one of which is the China headquarters of the CP Group, and the other is the World Chinese Merchants Center. Based on the development trend of China's health and technology in recent years, CP Center proposed the concept of building a "Great Health + Great Future" business ecosystem, which has penetrated into the entire building's hardware facilities, branding investment, conferences and exhibitions, etc. CP Center also combines CP Group's industry, operation and service advantages to create industrial clusters, stimulate industrial vitality, and realize the extension from business office to business ecology.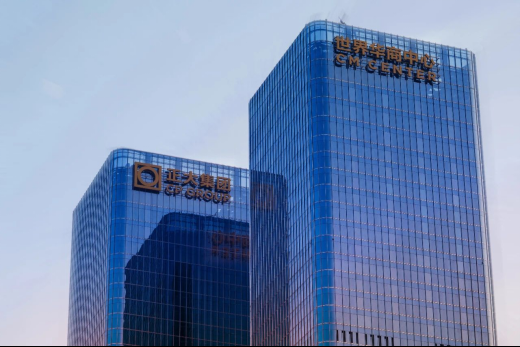 Model innovation
With the rapid development of China's economy, high-end commercial complexes are also facing new opportunities and challenges. To be outstanding, they didn't just rely on hardware innovation, but also to seek differentiated positioning to achieve iterative upgrades of operation and management models.
The idea of CP Center is not to be an office building, but to combine the advantages of CP Group's industry, operation and service to create an industrial cluster, stimulate the vitality of the industry, and realize the extension from business office to business ecology.
CP Center builds a highly innovative "Great Health + Great Future" business ecosystem to dig into relative frontier companies to settle in the office space. This way, they can revitalize the business vitality, and at the same time influence the city in a forward-looking dimension of lifestyle.
In addition, CP Center also owns a unique and diversified business format in the CBD core area, which can meet the high-end needs of business men and women. The commercial space of CP Center is dominated by high-class food, business services and lifestyle retail stores, covering the theme restaurants of north and south flavor of China, as well as thte global cuisine. Michelin star and Black Pearl list restaurants are also gathered here. Well-known restaurants such as Chaoshangchao, Xiangshangxiang, Huaixiang Guo Se, Poetry Wine, Chijin, DA VITTORIO, Supanniga, Kitty&Daniel have already entered. CP Center has therefore become a new landmark of Beijing cuisine.

Technology Empowerment
The"changing lanes and overtaking"of CP Center not only leads the industry in its business model, but also creates a connotative office space, taking into account the sense of design, technology, art and comfort.
Technological innovation has become the "magic weapon" for CP Center to stand out in hardware. CP Center is designed and constructed in accordance with the international Grade A office building standards, which is provided with cutting-edge health and environmental protection, high-tech elements, and has been awarded LEED gold pre-certification.
The banquet hall located on the fourth floor of CP Center is filled with the sense of technology and intelligence. It consists of a 1,400 square meter panoramic immersive grand banquet hall, a 550 square meter high-tech multi-function hall, a real time video meeting room and other related services supporting facilities.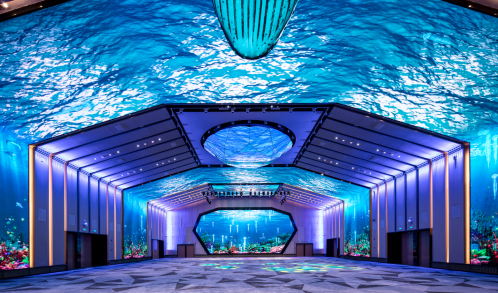 The treasury space located on the 4th to 6th underground floor of CP Center is quite futuristic. This is a high-end private storage vault, which can be used to store personal or family collections, important institutional documents or facilities. CP Treasury is built in accordance with the double standards of UL and the C-level of the Ministry of Public Security of China. It is hidden 32 meters underground and is indestructible.




Never forget the original intention
As the location of the headquarters of the CP Group in China, CP Center has always been adhering to the group's three-benefit principles- "benefit the nation, benefit the people, and then benefit the enterprises" during its operation. The evergreen century-old foundation of CP Group is rooted in its emphasis on innovation and sustainable development, human health, and technology-enabled industries.
The development of century-old overseas Chinese enterprises CP Group in China is the epitome of the development of overseas Chinese enterprises in the Mainland after the reform and opening policy, and it is also the inheritance of the patriotic spirit of overseas Chinese businessmen. CP Group has never forgotten its original intention and insisted on doing things that are beneficial to the country and the people. As the location of the headquarters of CP Group in China, CP Center has become a gathering place for multinational company headquarters and characteristic commercial formats with innovative concepts and visions, based in Beijing and radiating the world.