If you are on a tight budget then you are reading the right article. Las Vegas is not only about casinos and greedy croupiers, there are also free things you can enjoy. Las Vegas has something for everyone, some of which are completely cost free. Here is a list of the top 10 shows you can watch in Vegas without spending a dime.
10. Fountain Show
The fountain show at the core of Miracle Mile has special lighting, water effects, and a mystical fog. Enjoy a true lights show, accompanied by an original soundtrack played at the highest quality.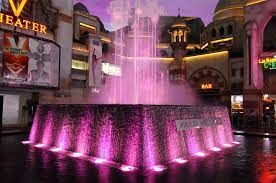 9. Light Show at Eiffel Tower
Enjoy the Eiffel Tower at Paris Las Vegas, with its almost 300,000 square feet of lights. This replica of the Eiffel Tower is a once-in-a-lifetime experience you can only view in Vegas. Watch the new light show that brings this replica alive.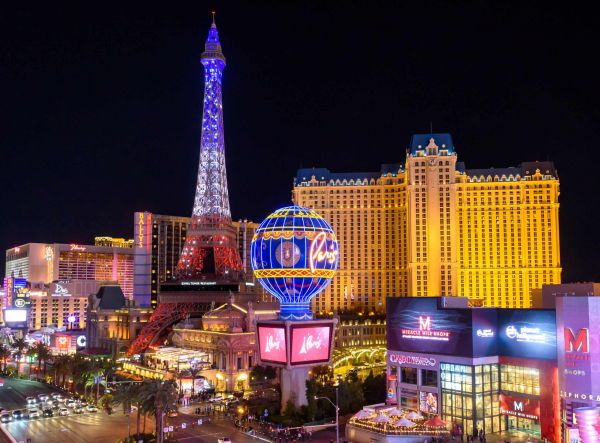 8. Fall of Atlantis
An eternal war underwater, all on display for free. Watch the children of Atlantis warring over the city Atlantis itself, enclosed in a 50,000 gallon aquarium. You can see this unique show for no cost at all, a must see!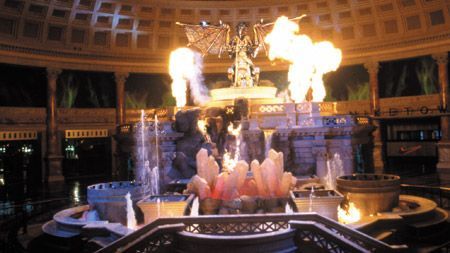 7. Mystic Falls Sunset Stampede Show
The Mystic Falls Park may seem like a normal park during the day, but at Sunset is when the show truly begins. Watch a laser light and water show every 2 hours. The Sunset Stampede brings the Mystic Falls mountain alive, with music, dancing, and more.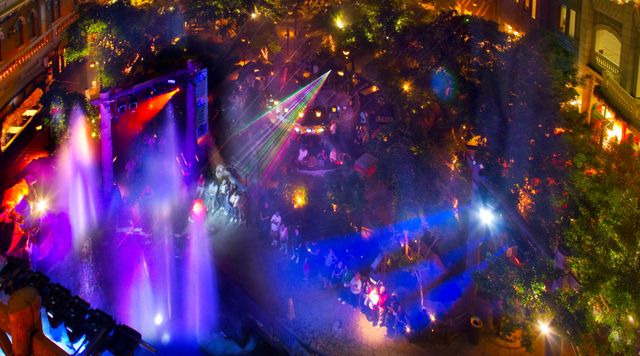 6. Siverton Aquarium
Watch sharks, stingray, and tropical fish found around the world in this over 110,000 gallon artificial reef. This artificial reef even boasts of mermaids, something you will not be able to see in even a real reef. You can even interact with one of these mermaids, all for free!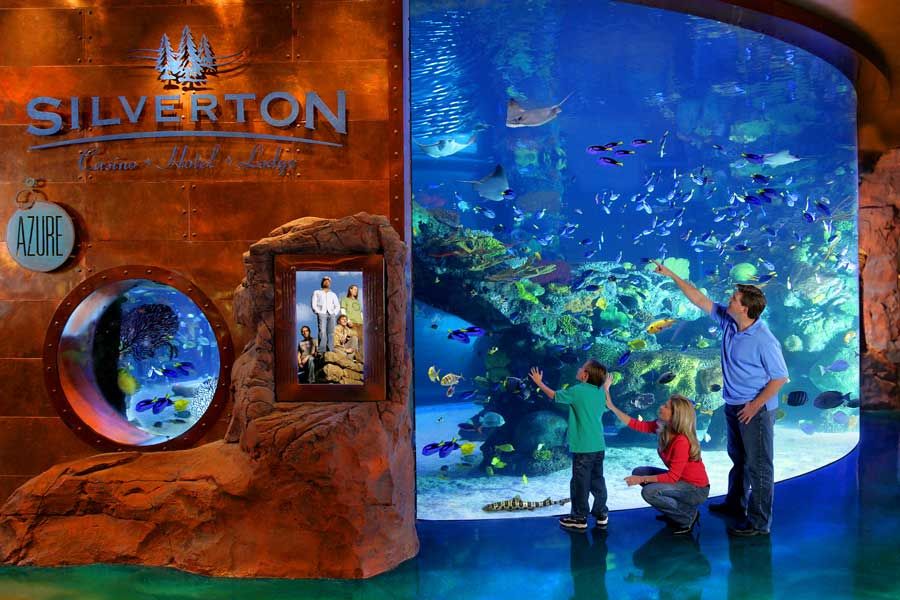 5. Live Runway Shows at Fashion Show Mall
Watch a live runway show featuring all the latest styles. Go to the Fashion Show Mall during weekends to view these free fashion shows. Make sure to not miss out on this experience.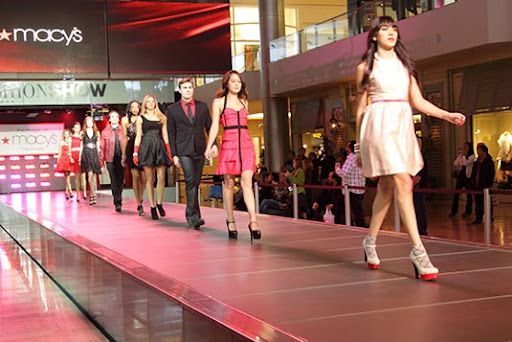 4. Fremont Street Concerts
On the historical street that birthed Vegas itself, enjoy open air concerts and other special events below the unique canopy of Fremont street. Watch the ceiling, or Viva Vision, bring the sky to life.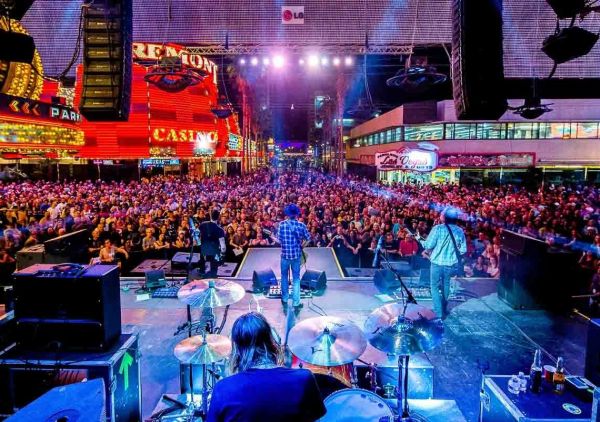 3. Volcano at The Mirage
Feel the heat at the artificial Volcano outside of the Mirage. Enjoy a show full of visual effects that would fit right in in a Hollywood budget action film. Watch the volcano spout fire high into the air, in front of crowds of onlookers.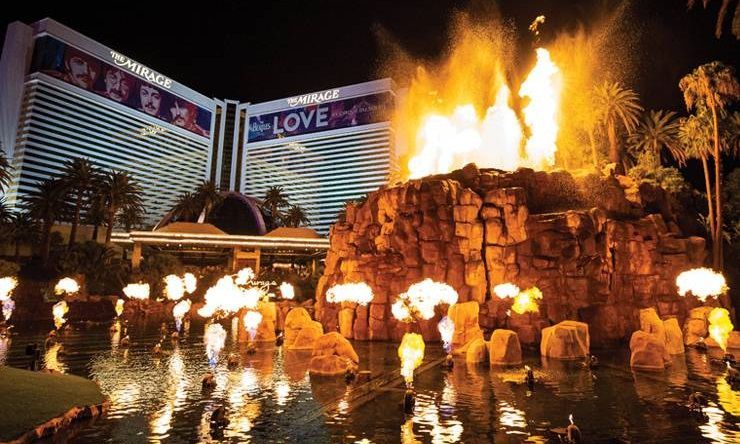 2. Circus Circus Midway Acts
Enjoy one of the world best Carnicals in the Circus Circus Carnival Midway Stage. Watch as some of the best jugglers, contortionists, and human pyramids wow everyone watching. Catch Balancing acts and trapeze artists test death at over 90 feet in the air.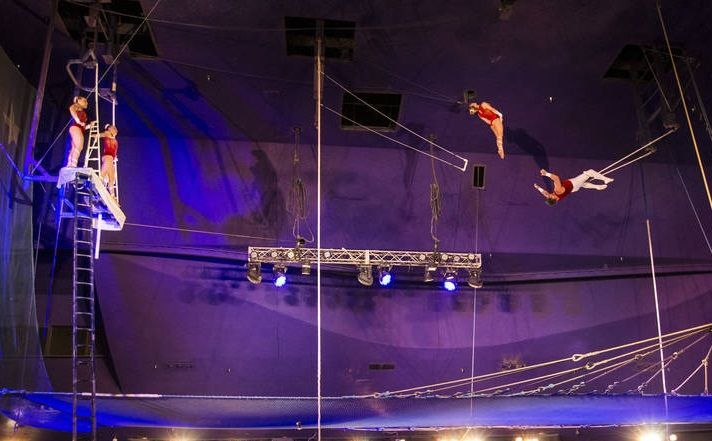 1. Bellagio Fountains
One of the most famous shows in Vegas, the Bellagio Fountains has over 1,200 spouts shooting water over 460 feet in the air, tall enough to create a light mist over onlookers. This water show comes with a choreographed display over songs, complemented by a lights show that brings the fountains above and beyond.